You might find yourself thinking about how to manage your time effectively in the office. At Venture X Charleston-GARCo Mill, we've got you covered! As experts dedicated to offering the best in coworking and shared office spaces, we have some key office time-saving tips that will be sure to keep you and your team productive and happy.
Time management in the office is a common concern for anyone, including those who work in shared office spaces, where networking is one of the prime advantages offered. You and your team might find yourself wondering how to get things done with the hustle and bustle of coworking office culture buzzing around you, not to mention meetings to attend and the seemingly endless pile of tasks on your desk.
Plan Ahead to Manage Your Office Time Effectively
According to Brian Tracy, a bestselling author, just 1 minute spent planning can save up to 10 minutes of your time, which can then be spent on important tasks and deadlines. It might be tempting to dive right into your work, but prioritizing tasks means you'll get more done in the long run!
We have a variety of memberships to offer at Charleston-GARCo Mill, including our private office membership, which provides you the seclusion you need to get through your day's tasks. Having a set place helps to ensure that everything goes according to plan and all deadlines are met, and private offices also come with the added benefit of full access to common areas, event space, and our diverse community!
Leverage Technology to Boost Productivity
Technology will be your first line of defense when committing to ramping up productivity. Invest in up-to-date devices and, of course, time-tracking and project management software to keep track of all your team's tasks and deadlines. Ensuring that you have access to fast internet is also essential to your business's success.
We provide the teams that use our shared office space with state-of-the-art technology in our meeting and conference rooms, which are available to members and also to rent by members of the public, as well as high-speed internet that'll never let you down during virtual meetings.
When Possible, Delegate Tasks to Your Team
One of the key ways to maximize your time management in the office is to leverage the skills of the team around you when possible. You can't always do it all on your own, and you have a team for a reason. Rely on the skills of your team members and delegate tasks, reserving the responsibilities you are most qualified to fill for yourself.
This is where having a team of people working around you is most beneficial for maximizing productivity, not to mention one of the reasons that coworking spaces have become highly sought-after by businesses looking to foster collaborative environments within their teams.
Venture X Charleston-GARCo Mill provides the perfect environment for collaborative teamwork, with fully equipped conference and meeting rooms that offer the ideal workspace for task-oriented teams that work closely together to meet goals.
We have a professional and courteous community working out of this location. Sharing office space, along with following best practices, brings out the best in people and their organizations.
Take Breaks – and Enjoy Our Charleston Coworking Office Space Amenities!
Let's face it, as much as we'd like to think we can work non-stop without any time to rest, it's simply impossible. To keep our energy levels up, it's vitally important that we take regular, short breaks during the workday to increase our productivity as the day progresses.
It may surprise you that this is a workplace time-saving tip, but research actually shows that employees who take breaks during the workday are able to focus better when they return to their work, which in turn increases their productivity. On top of this, taking breaks can help reduce work stress, which leads to improved employee mental health and job satisfaction.
At Venture X Charleston-GARCo Mill, we have all the space you may need when it comes to taking well-deserved breaks during a busy workday. From our fully stocked cafe to our unlimited coffee and tea bar and lounge area, we've covered all the bases!
Want to learn more about Venture X coworking spaces? If you'd like to see how we can help you determine a suitable space for you, please contact us today!
Related Articles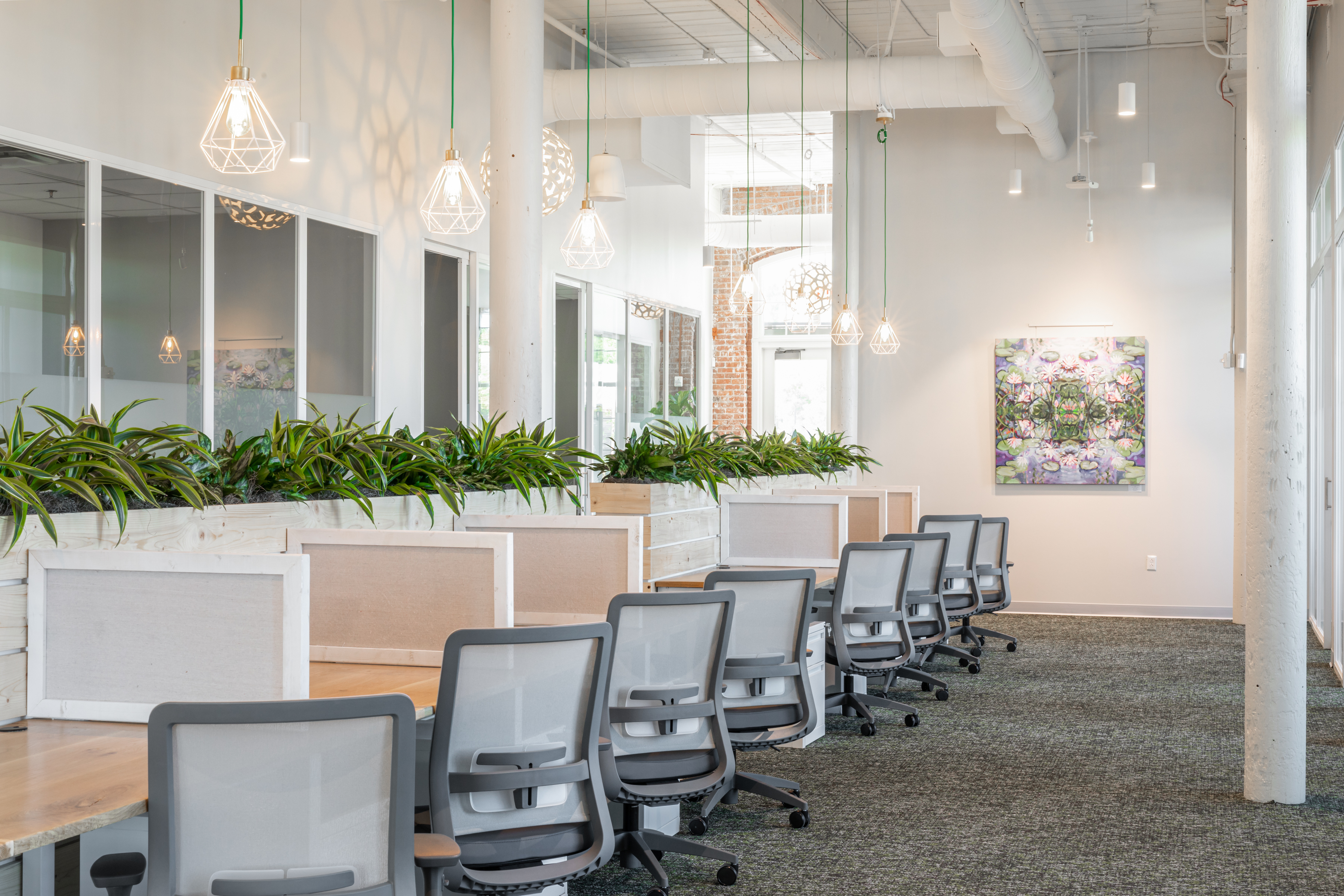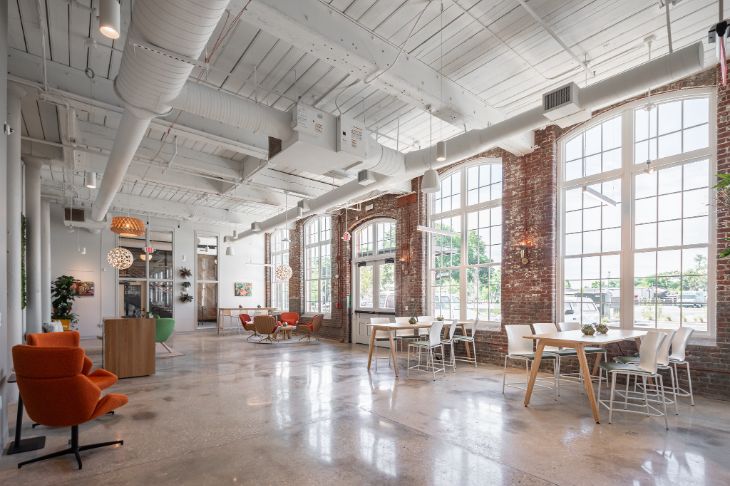 If you've been trying to find a flexible large office space in Charleston to accommodate the needs of your large or growing team, we've got you covered at Venture X...
Read More